Well done to our Accelerated Reader millionaires.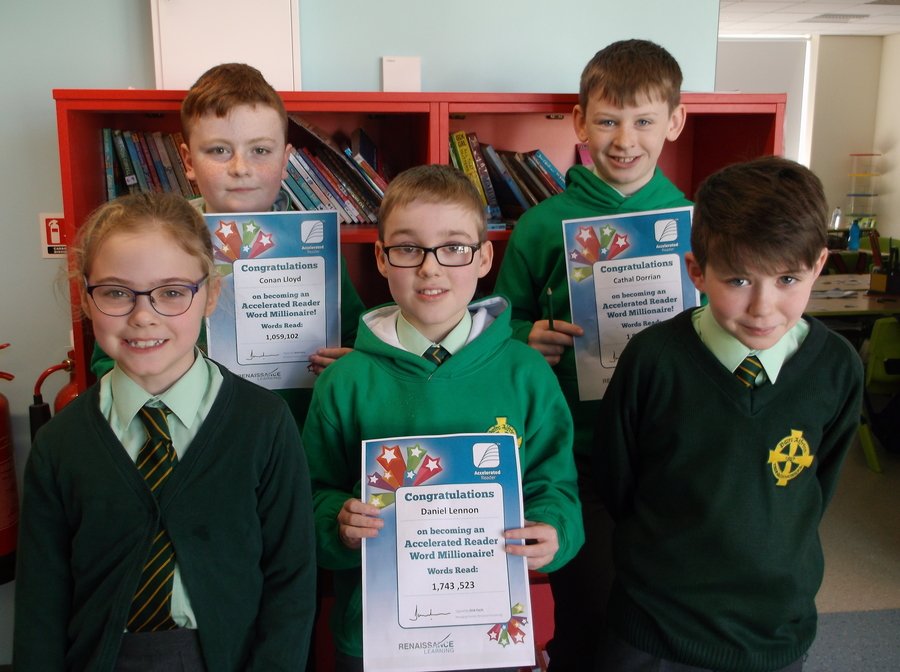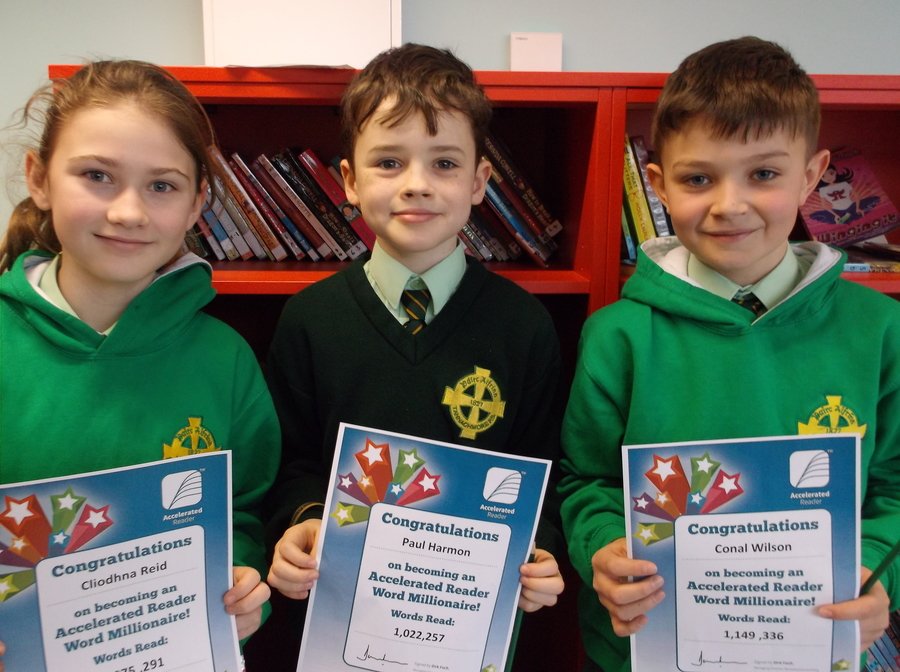 Well done another word millionaire from P6C. Fantastic achievement.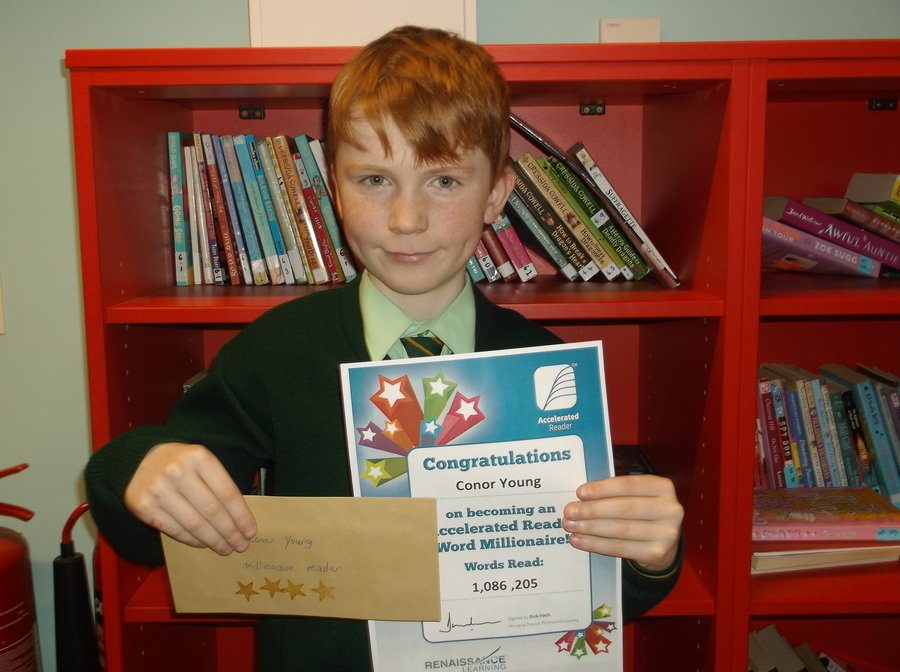 Looking for a particular book? Wanting to find a book at the next level of your zpd? Just click on www.arbookfind.co.uk/ to find information on books and levels in Accelerated Reader.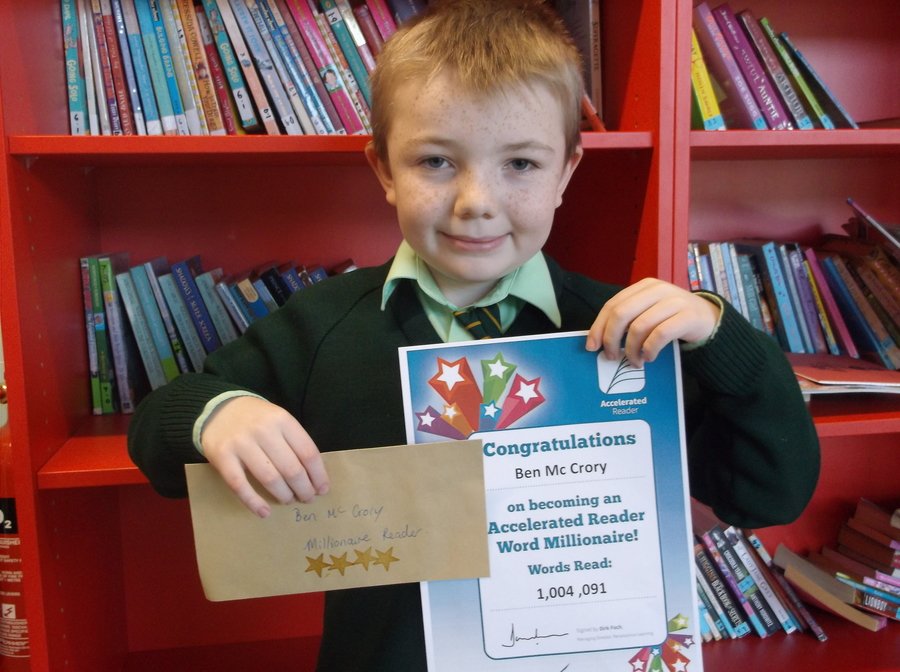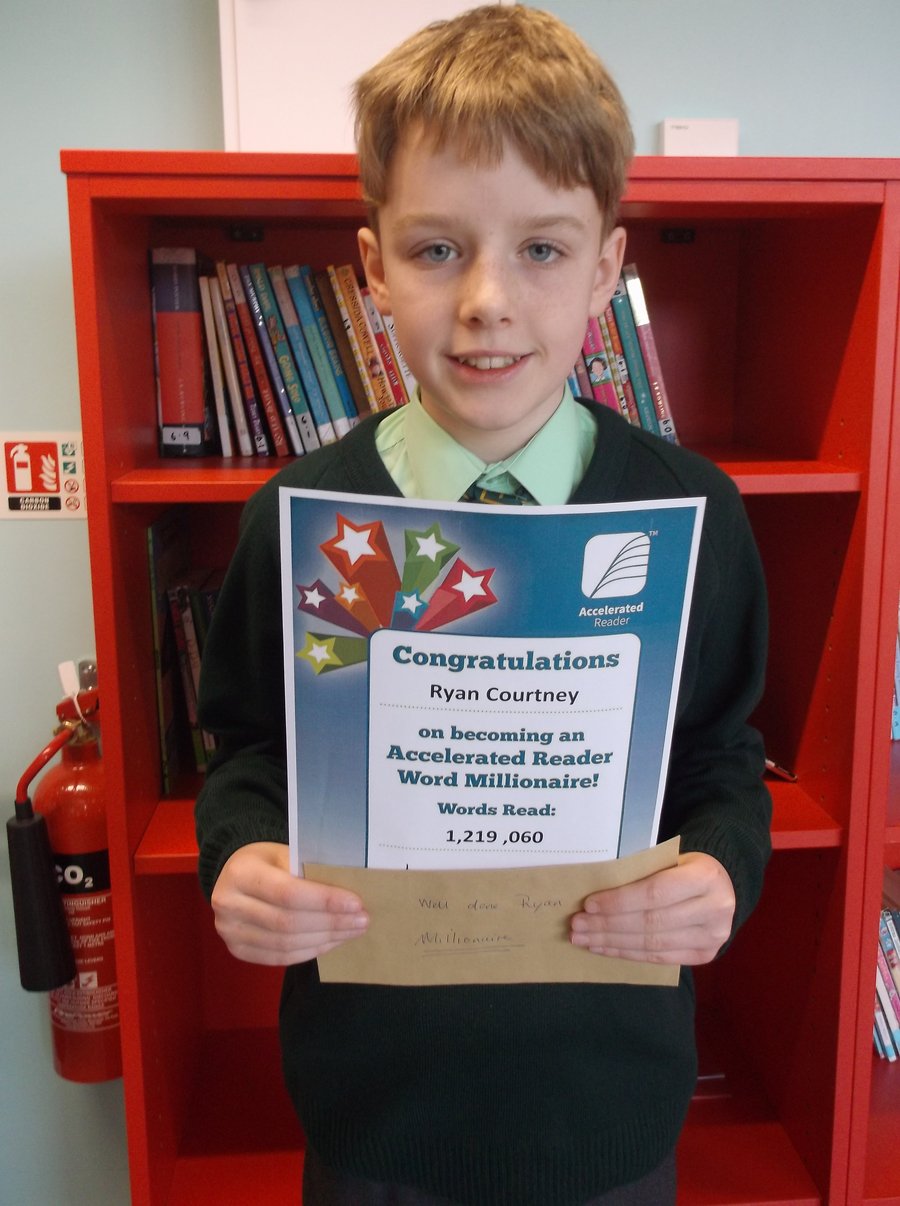 Two more worthy millionaire winners from P7A and P6C. Well done.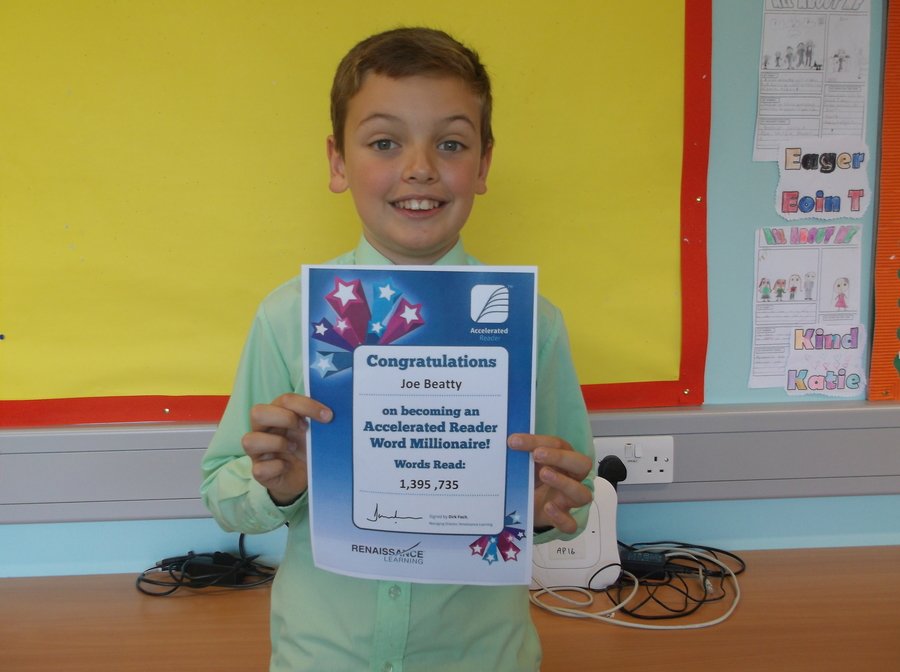 Our first word millionaire for this academic year is Joe Beatty P7C.Well done Joe .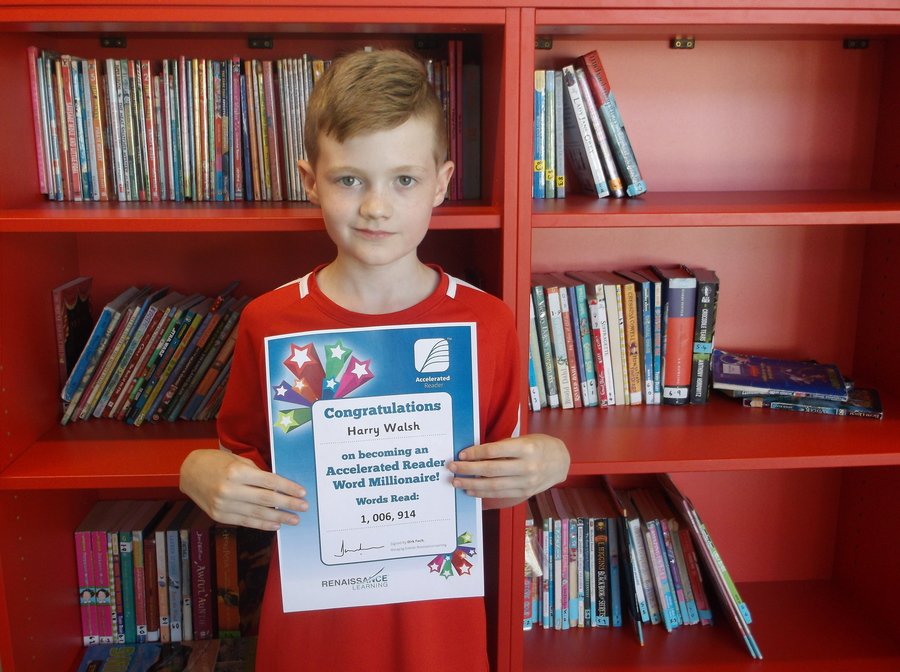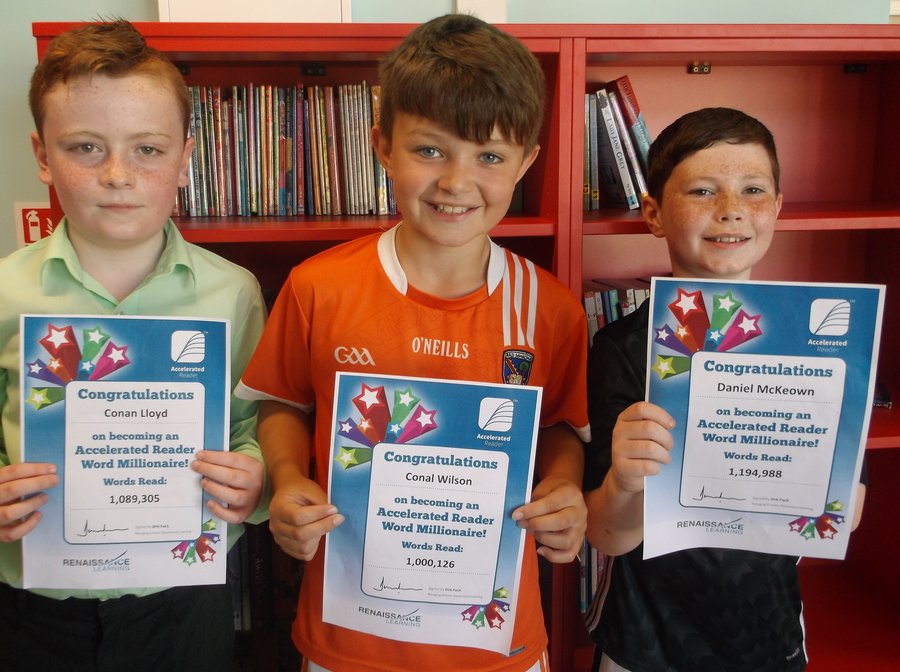 Our June millionaire winners . Congratulations to Conan Lloyd,Conal Wilson,Daniel Mc Keown P6A and Harry Walsh P6C.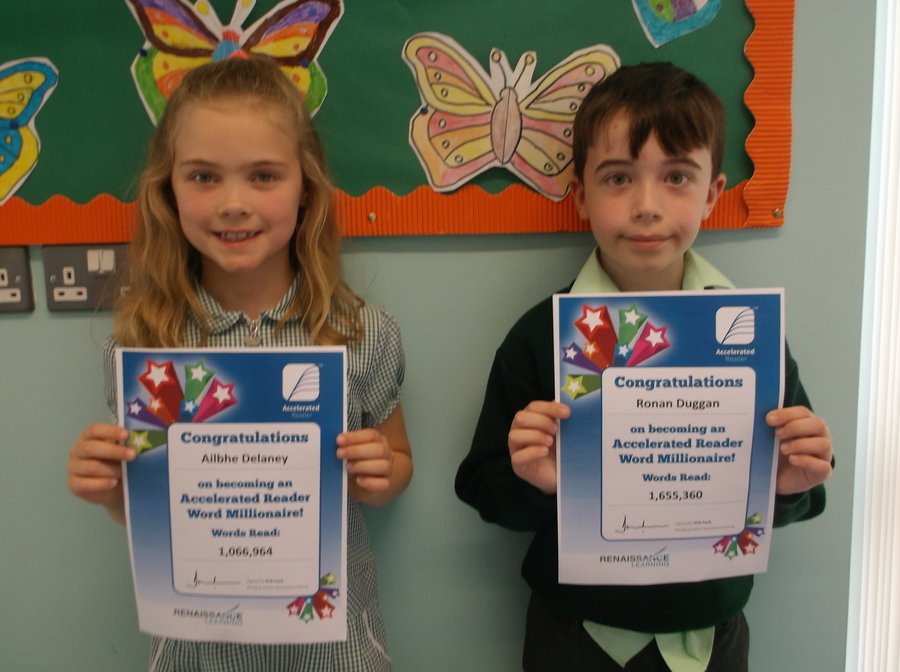 Two more worthy millionaire winners. Ailbhe Delaney P4C and Ronan Duggan P4A. Congratulations.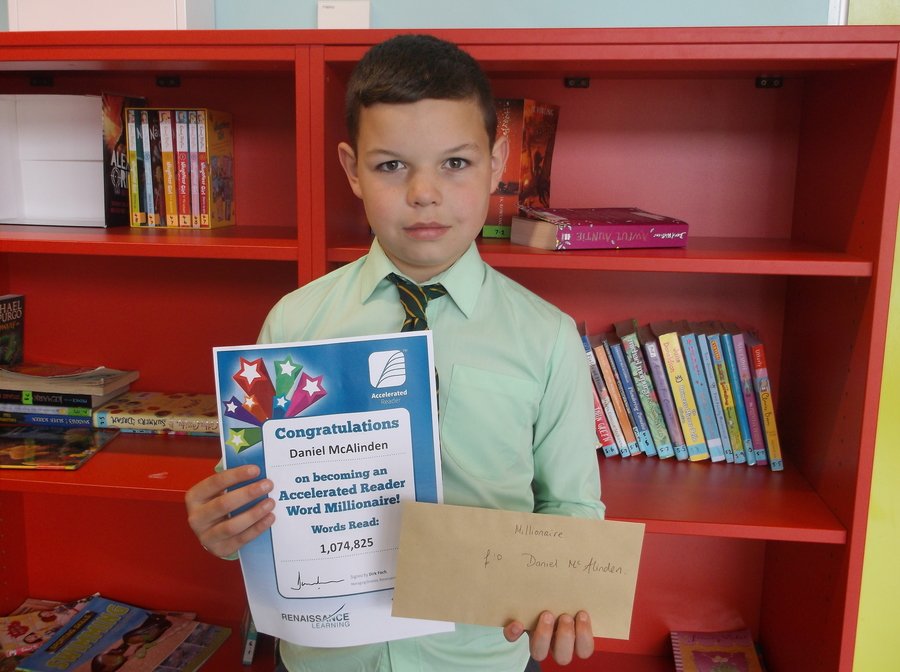 Another Millionaire.Daniel Mc Alinden P6B. CONGRATULATIONS !!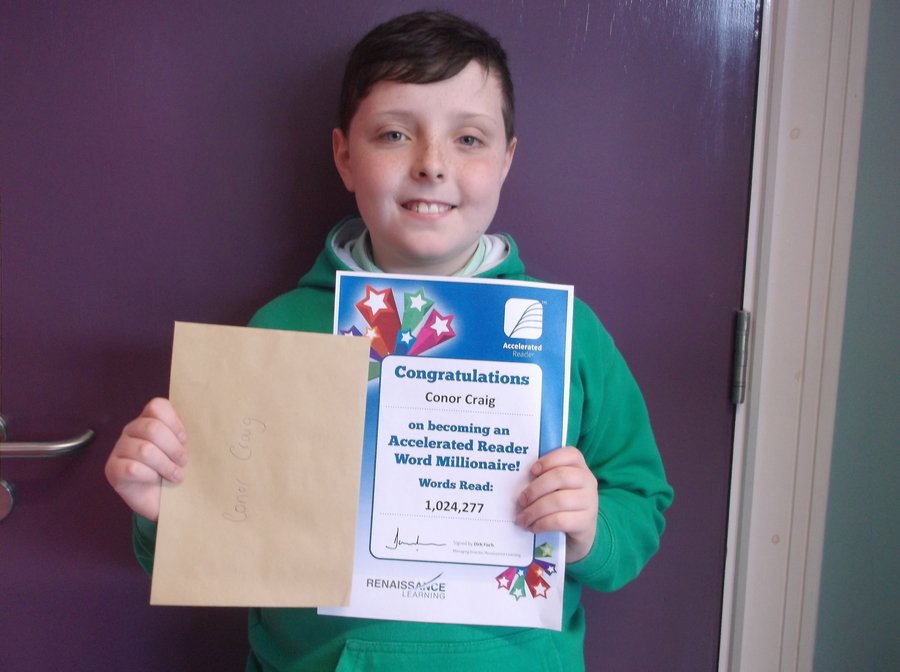 Congratulations Conor Craig P7C . You are a millionaire word reader .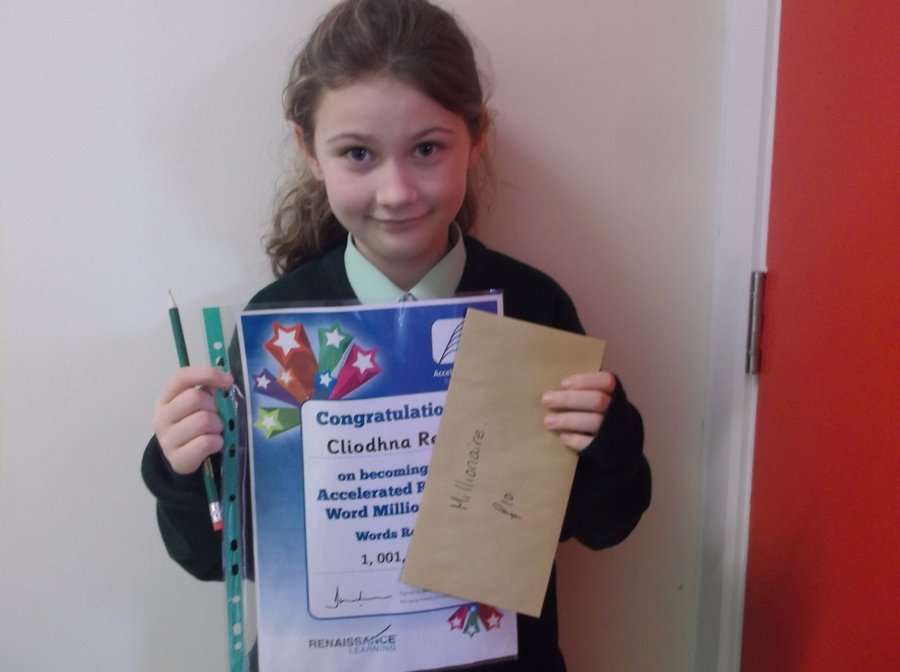 Another Millionaire. Cliodhna Reid P6C. Congratulations !!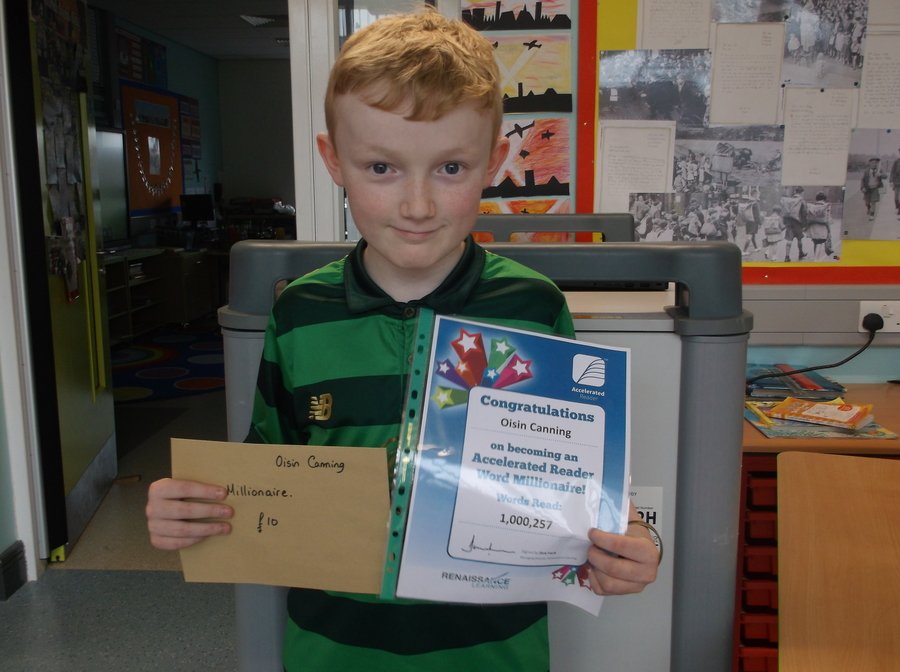 Another worthy millionaire ,Oisin Canning P6B. Congratulations!!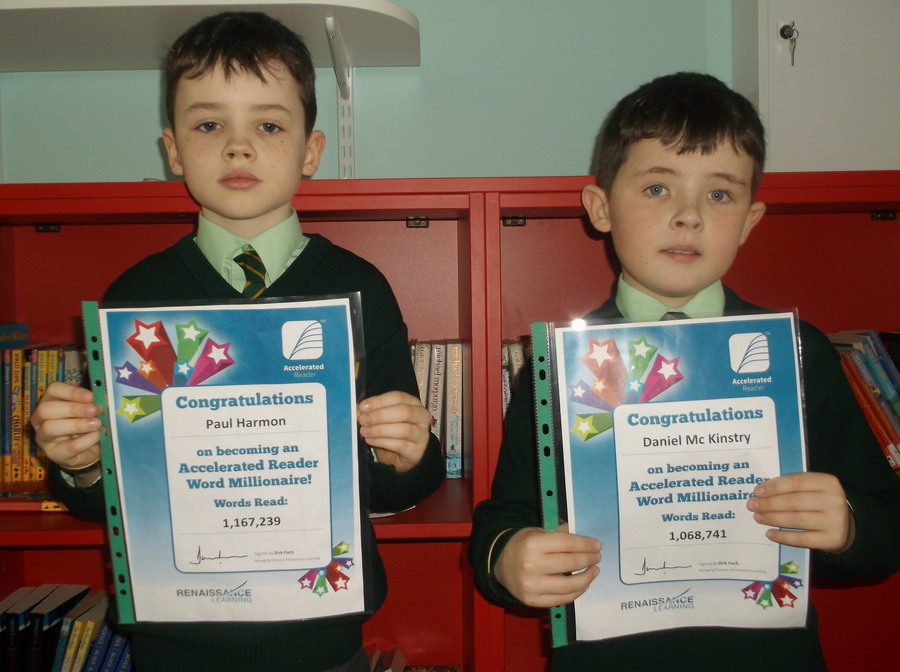 Two more worthy millionaire winners, Paul Harmon P5A and Daniel McKinstry P6C. Congratulations!
Following the completion of our second Star Reader Test at Halloween, the first winning class is Mrs Coaker's primary 5A. Congratulations !! The class win a pizza and movie afternoon in the hall. We look forward to adding more winners after Christmas.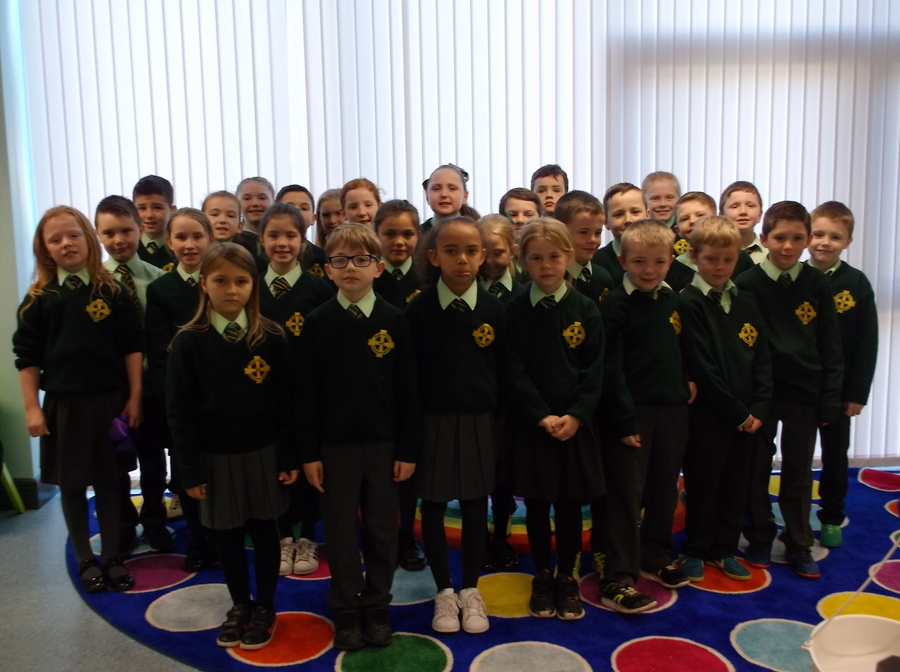 Congratulations to our Word Millionaires:

Joe Beatty, Cathal Dorrian and Ryan Courtney in Mrs Casey's Primary 6 class; Etain Devlin from Mrs Burke's Primary 7 class and Michael Haughey from Mr Creery's Primary 7 class.

They each received ten pounds and a Millionaire Wrist Band.

Well done!