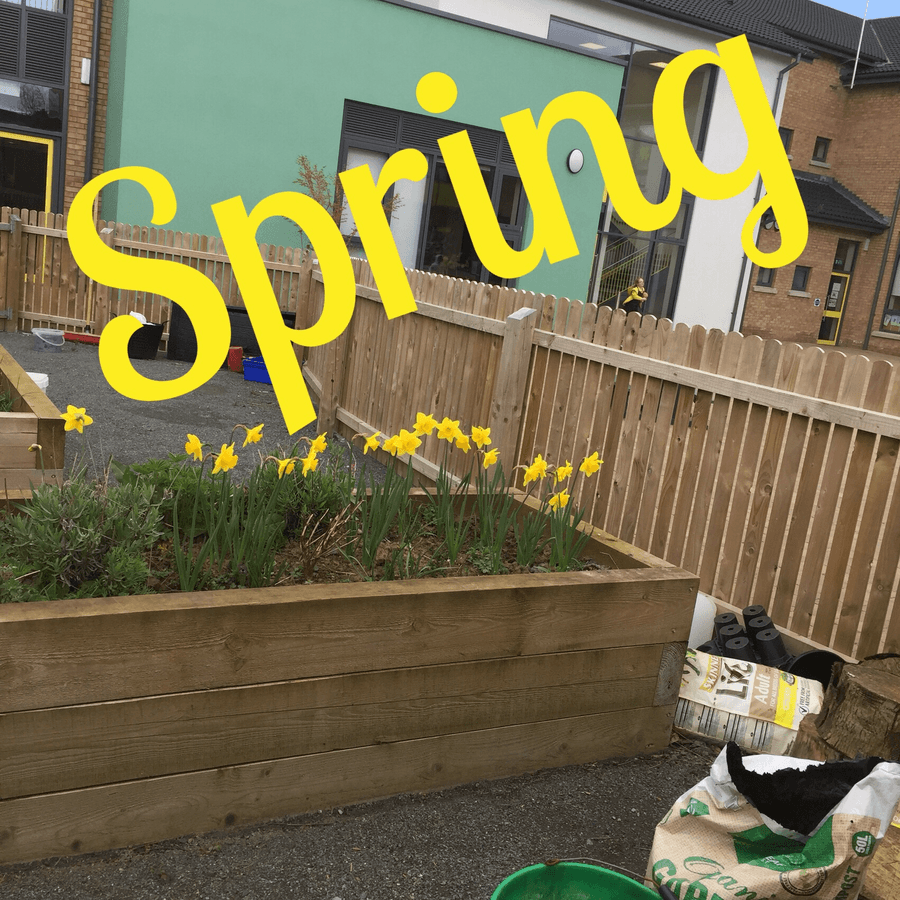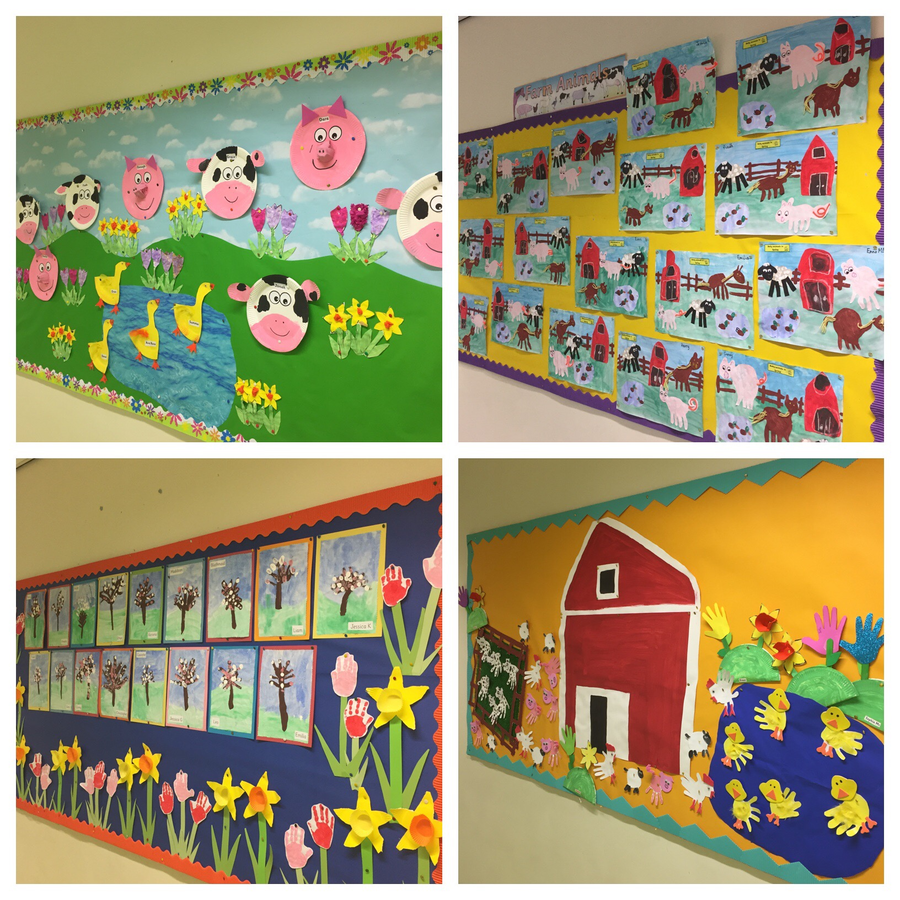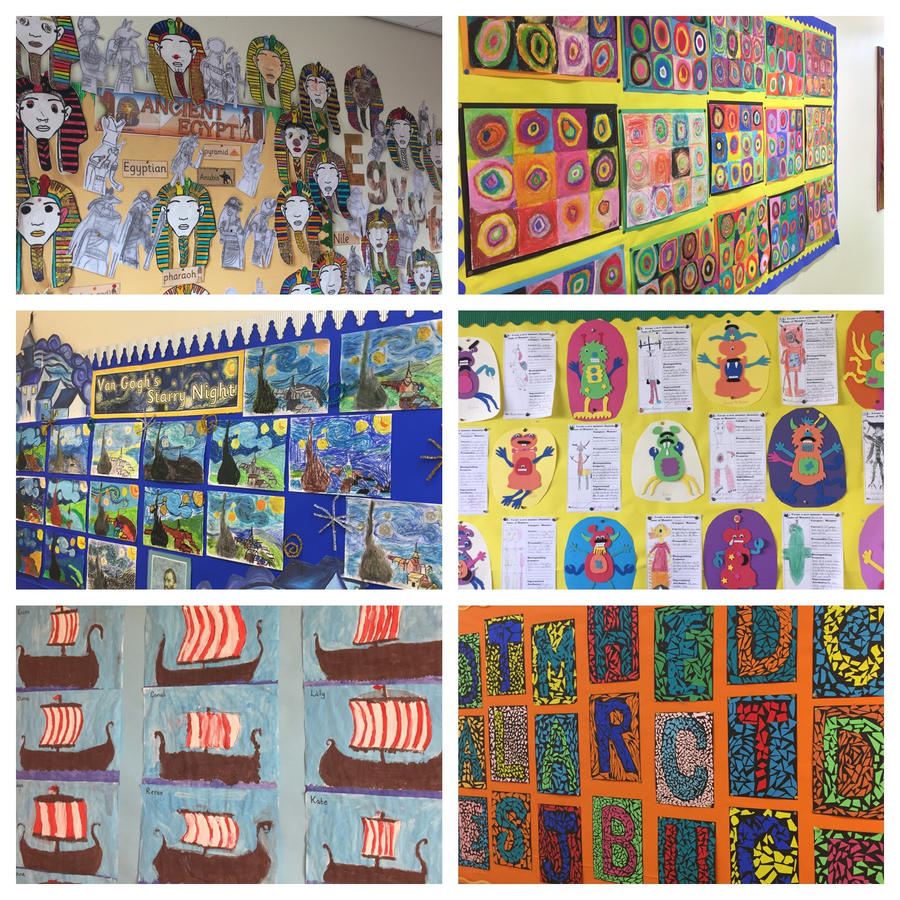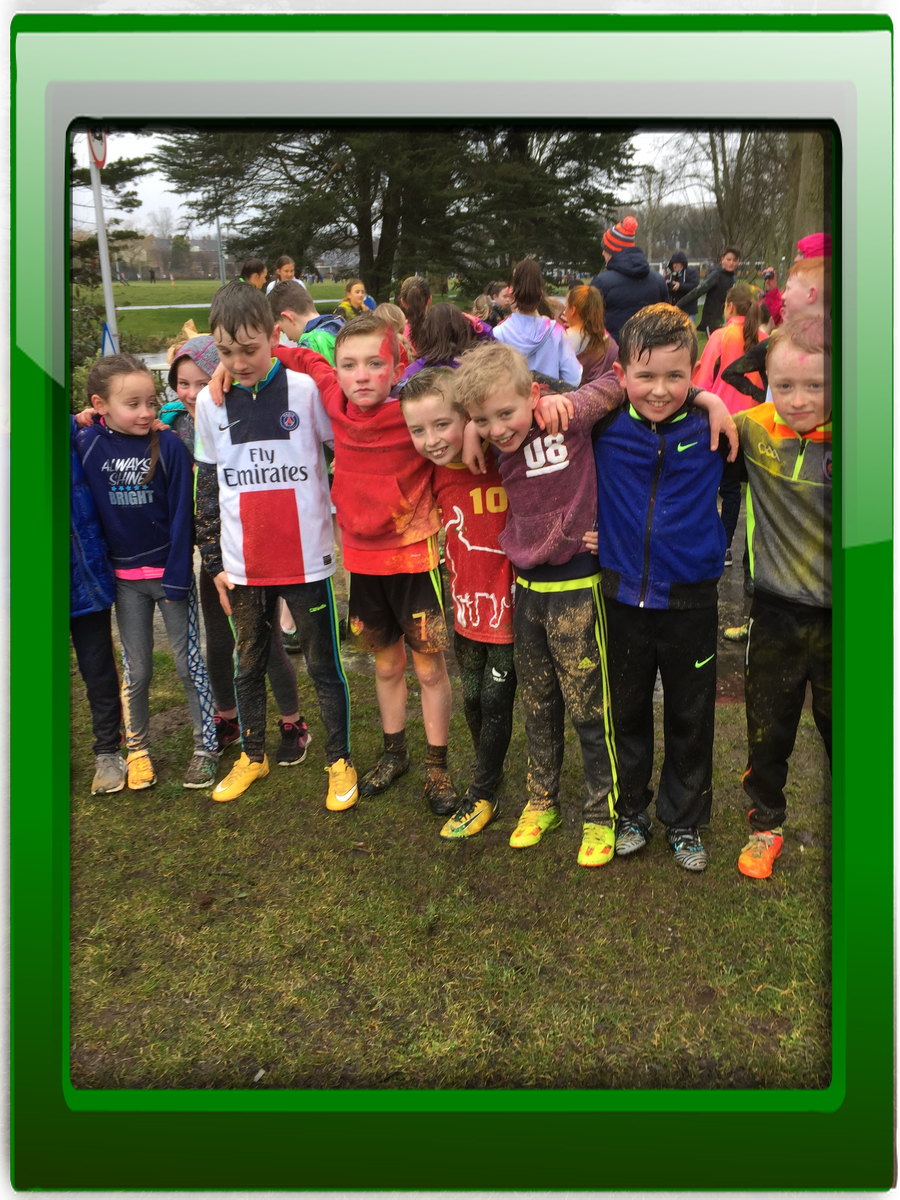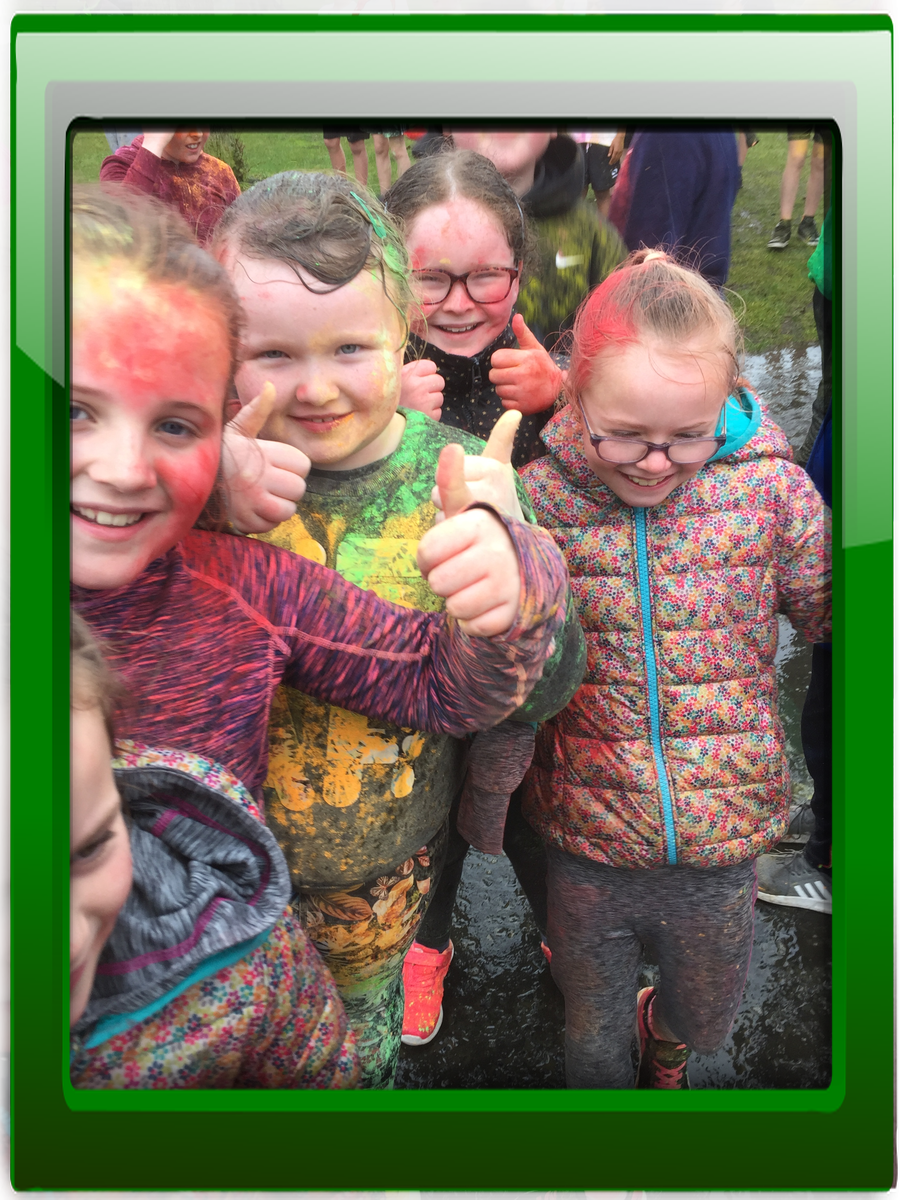 P6A Digital Media Project
P6A have worked with Emma from the AMMA Centre to produce a stop motion animation movie using green screen technology. Our topic was The Viking's and our class wrote a Viking Myth and turned it into this movie.
GREEN DAY 2018 - A CELEBRATION OF SONG AND DANCE
Our whole school came together on March 15th to celebrate our patron saint in a explosion of "green". We wanted to showcase the amazing singing and dancing talent of our Tannaghmore pupils.
Huge thanks to all our parents for your kind donations, we raised almost £400 for our school Eco Committee. This money will assist us in the delivery of eco projects for the school. To help make our school a greener place!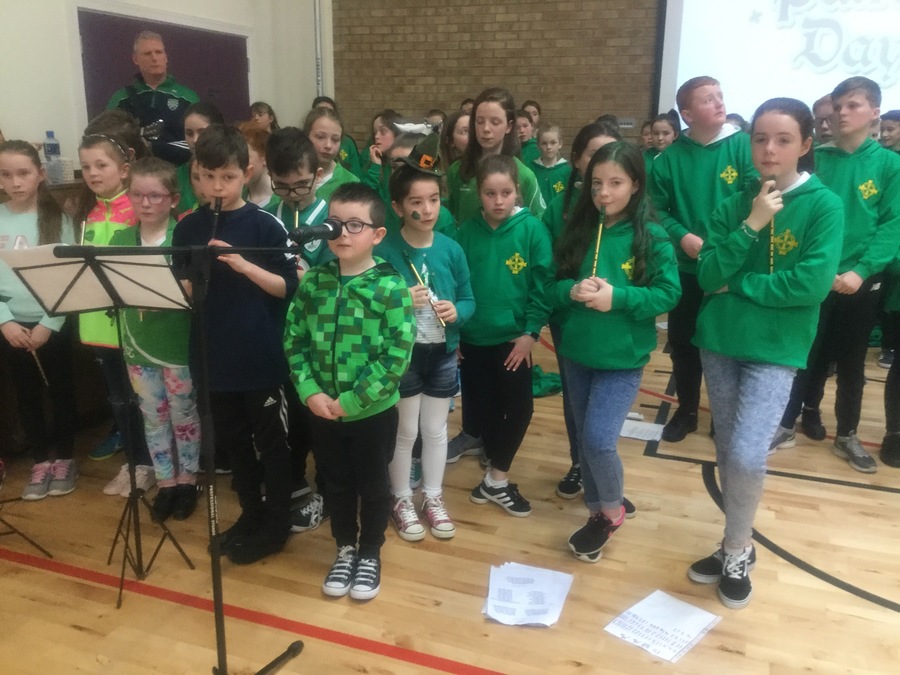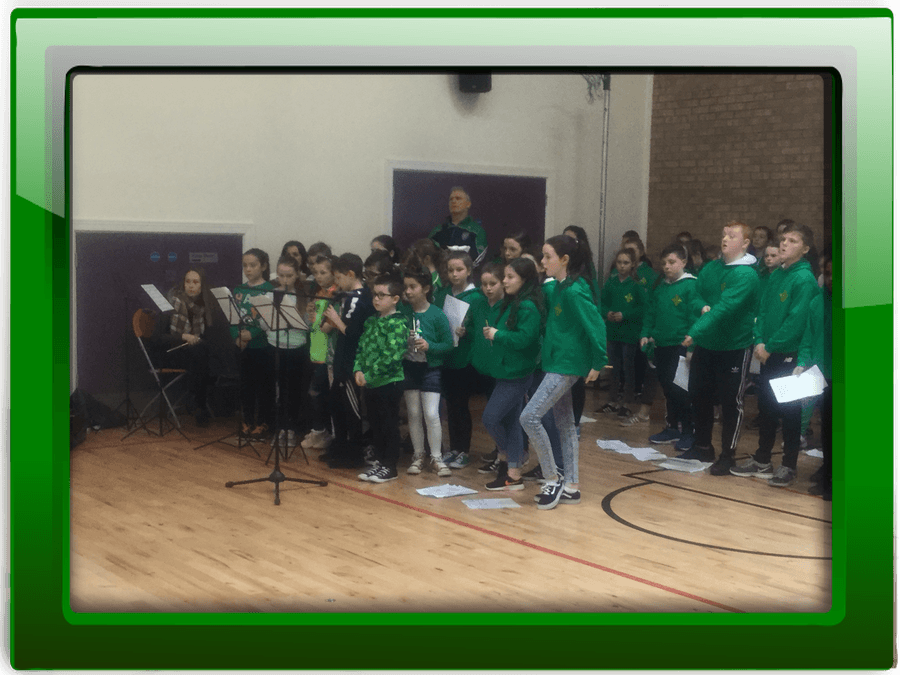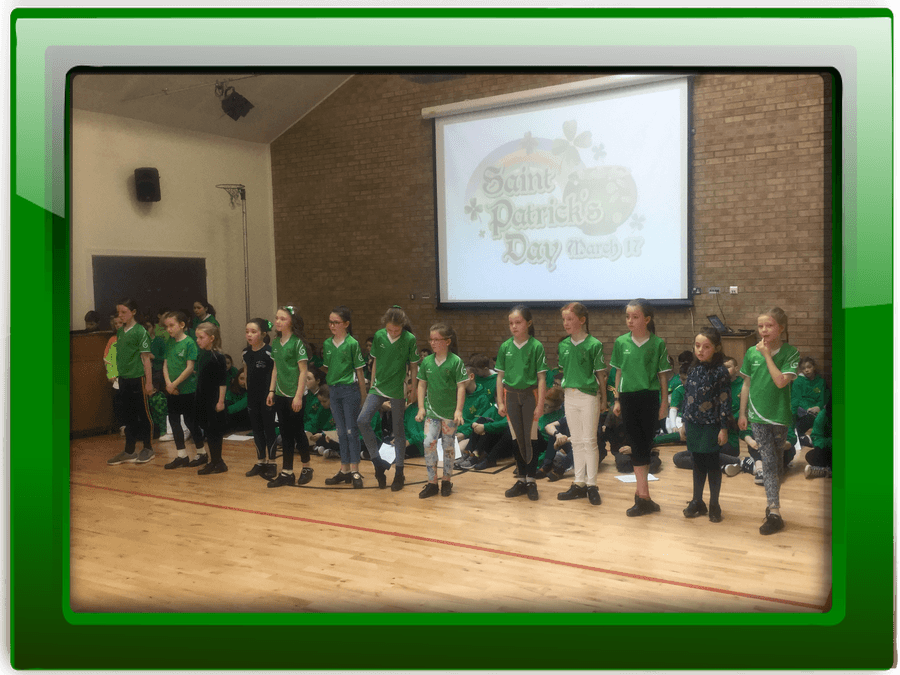 Tannaghmore Big Workout Day 2017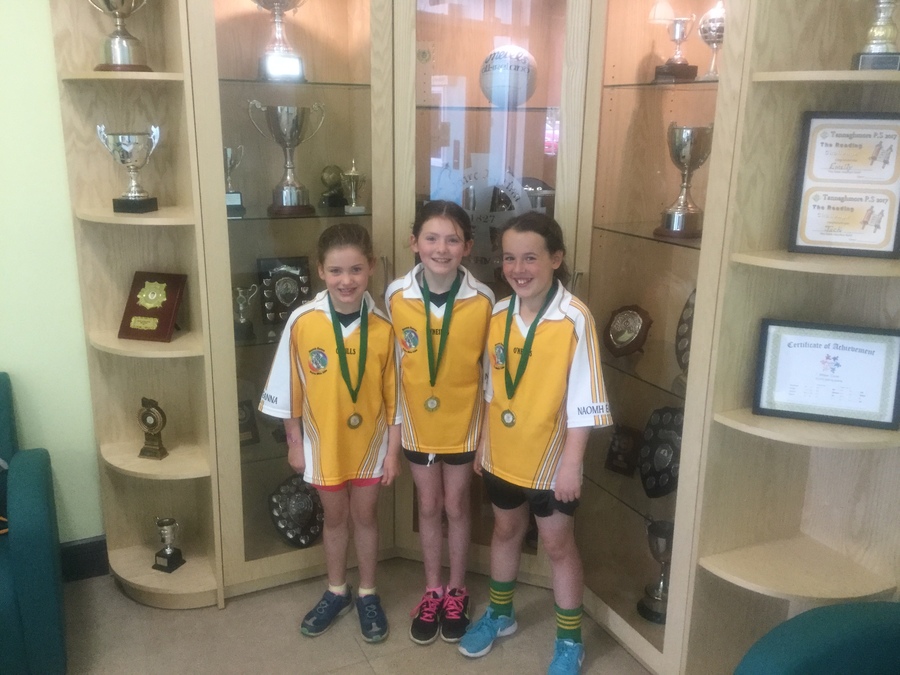 All-Ireland Medal Winners
Huge congratulations to Tannaghmore pupils, Clare O'Hagan, Kate and Grace Harte from the St Enda's Under 10 Camogie team, Derrymacash who attended an All-Ireland camogie blitz at the GAA development Centre in Dublin. The girls played three matches against teams from Dublin, Kilkenny and Westmeath and won all three! They are pictured with their All-Ireland medals. Well done girls, a very proud moment for you, your families and everyone here at Tannaghmore PS.
DISABLED PARKING AT SCHOOL SITE
All parents and visitors are asked to please note that the designated disabled parking spaces,which are located close to the front of the school, are reserved for parents and visitors who may have a disability. Unless you are a Blue Badge holder, please refrain from occupying these spaces, as some parents and visitors who have a disability are being deprived access to an essential parking space.
Past pupil sharing his talent - Declan Mc Kerr
We are delighted to welcome back our past pupil, Mr Declan Mc Kerr, who is passing on his love of the guitar to our next generation of budding stars! Declan is taking guitar lessons for our Primary 6 & 7 pupils for ten weeks.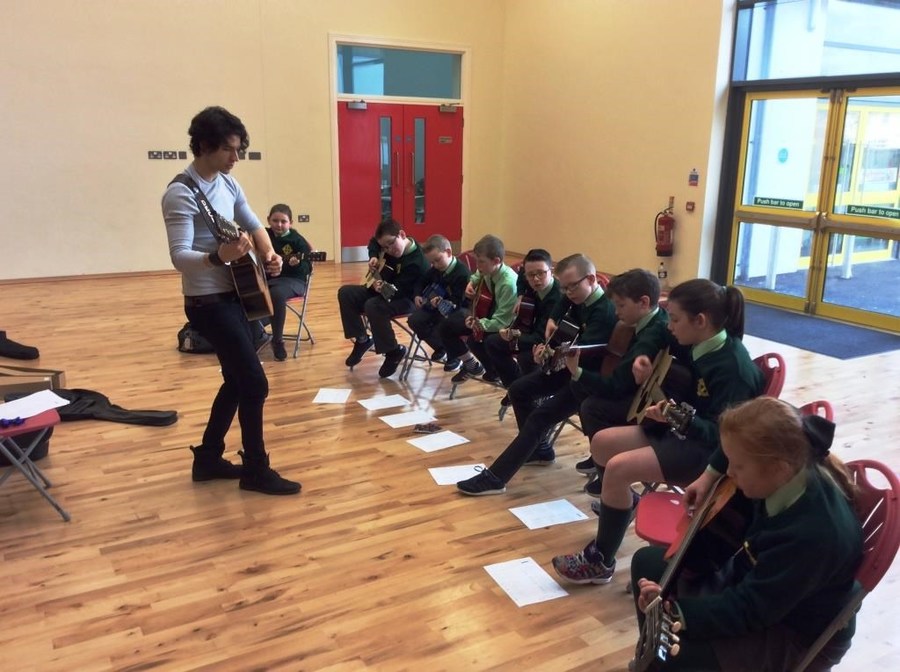 DANIEL TAKES SILVER IN BANGOR
Another super performance in swimming from Daniel McAlinden P6B who took part in the Ulster Schools' Championship in Bangor on 21 October 2017.
Daniel was awarded a Silver Medal having finished fourth overall in the Freestyle and improving on his previous personal best time. Daniel has qualified to participate in the All Ireland Schools' Championship which will take place in the National Aquatic Arena in Dublin. A truly fantastic achievement; well done Daniel!
Apart from celebrating the excellent personal achievement by Daniel, staff in Tannaghmore are delighted to hear how physical literacy (in whatever form) is being promoted and enjoyed by families outside of the school.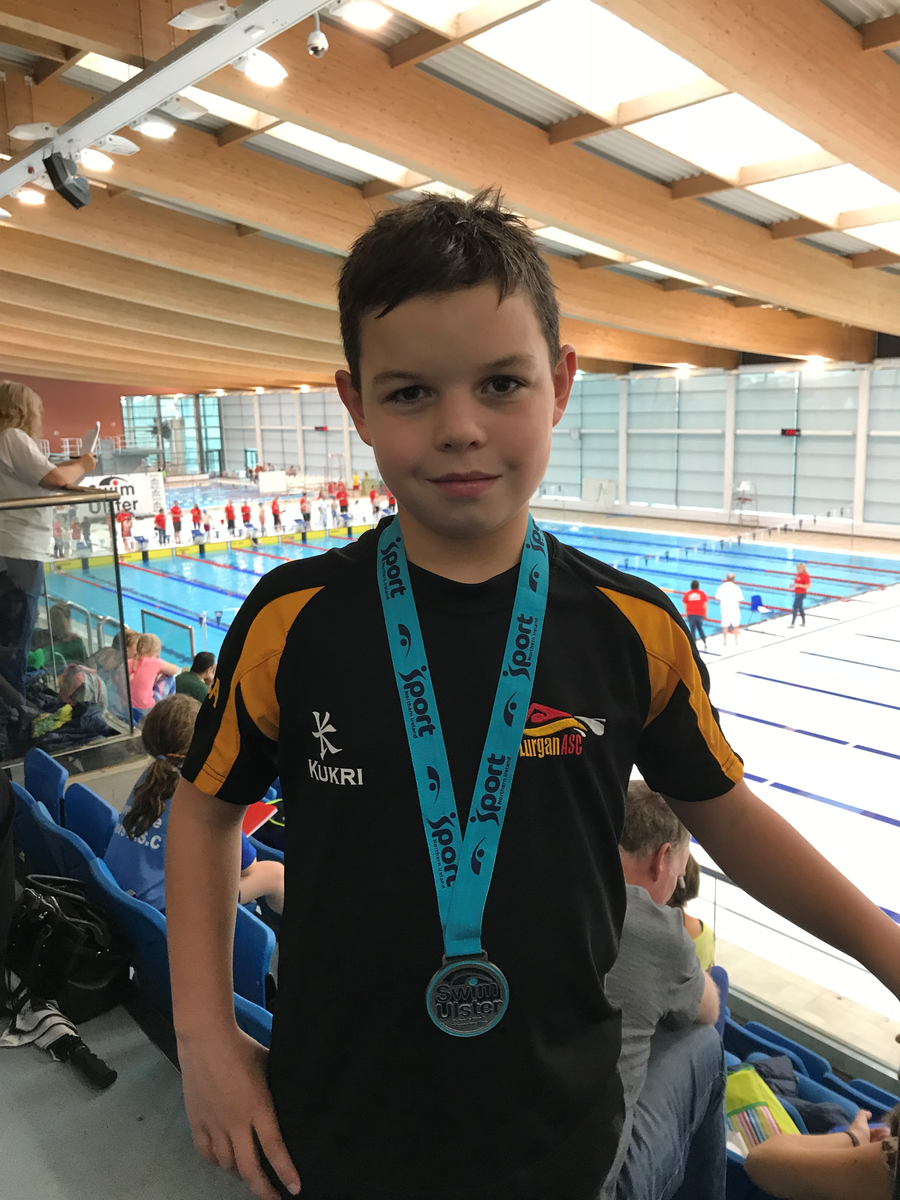 Jujitsu - Black Belt Awards
Proud recipients of their 'Black Belts' in Junior Jujitsu at an award ceremony in Ballymena on 14 October 2017 are 4 of our pupils who reaped the reward for their commitment to training and acquiring the key skills to become Junior Blackbelt holders - Michael Moloney & Etain Devlin (both P7) along with Daniel McAlinden & Alex McAlinden (both P6).
Well done to all four of you!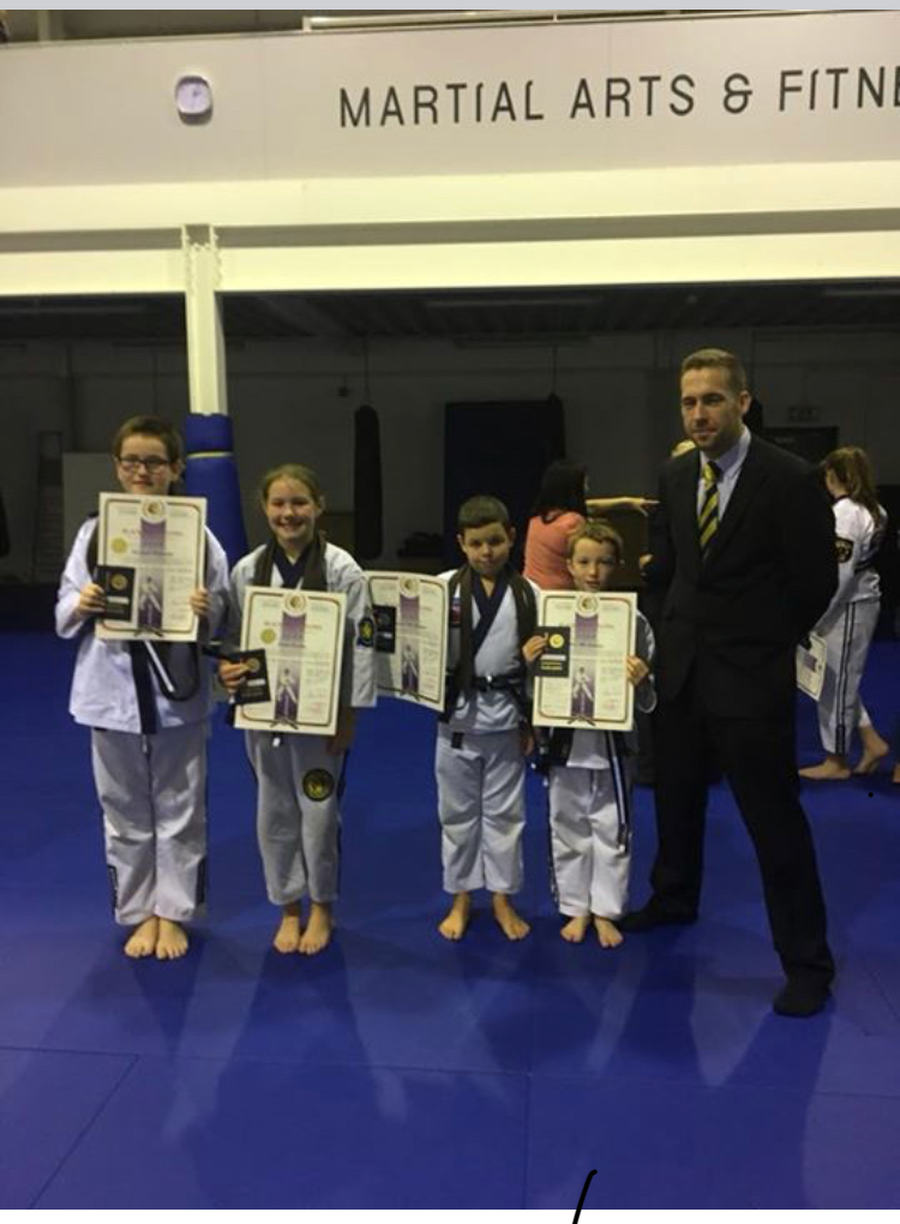 Using a Smartphone - Android or iPhone?
Want school notification without having to access our website?
Get the School Updates Mobile App
Free to download from the App Store and Google Play
Latest Our School Events
SCHOOL CLOSED (BANK HOLIDAY)

28

May

2018

SCHOOL CLOSED

29

May

2018

School closed for all pupils - School Development Day.

SCHOOL CLOSED

11

Jun

2018

School closed for all pupils - School Development Day.

School closes half-day at 12.00noon

29

Jun

2018